Regular price
$194.00 USD
Regular price
Sale price
$194.00 USD
Unit price
per
Sale
Sold out
Clean, modern and scratch resistant, tungsten is an excellent choice for everyday wear. One of the hardest materials used for jewelry (second to diamond), this handsome metal is great for wedding bands.
This exclusive Metalsmiths Sterling piece features a modern brushed texture to contrast with the high polish comfort fit edges and measures 6.5mm wide.
Due to design and/or material constraints, this ring can not be sized.
Hypoallergenic, nickel and cobalt free.
SKU:FMR032 5
Ring Sizing

Due to the design, metal and/or stone setting, this ring is not sizeable.
Selecting Your Size

Due to the design, metal and/or stone setting, this ring is not sizeable.

Ring Sizing Tips

Please note that ring sizing is a matter of comfort, above all: finger sizes fluctuate throughout the day and with temperature.
Additional information on ring sizing is available here: we recommend you check the size of a ring you currently love to wear against our sizing. We recommend you print out the attached pdf if you need help determining ring size: we do not recommend attempting to size using a mobile device.

Please note that most of our rings are classified as:

Sizable up or down by up to two sizes in half size increments: if the size you need is not available and falls within 2 sizes up or down of a ring we do have, we can likely size it for you. Charges will apply: see additional information on our ring sizing service available here

Sizable up by a half size: we can size the ring only up and only by about a half size: generally this is due to the detail on the piece and/or the setting of the stone. Charges will apply: see additional information on our ring sizing service available here

Unsizeable due to material or design constraints, the ring cannot be sized: the listed sizes are all that are available.

---

Additional Ring Sizing Advice

Temperature is Important

Don't measure when your body temperature is either too cold or too hot. A cold finger shrinks while a hot finger expands causing an inaccurate reading. Only measure when fingers are at room temperature.

When Two Sizes Seem to Fit

If you hesitate between two sizes, always go with the larger one.

A Wider Band Needs a Bigger Size

If you consider purchasing a wide band, move up a size from your measurement, for comfort's sake.

Don't Use Strings

When measuring your finger, always refrain from using a string, they tend to stretch, which can result in wrong size. ALWAYS use a paper strip about 1/2" in width.

Big Knuckles Can Affect Your Size

If your knuckle is a lot larger than the base of your finger, measure both the base of your finger and your knuckle and select a size in between the two.

For Best Results, Use a Plain Band

Extra wide band styles tend to run slightly small. If you're borrowing a ring for sizing and it has a narrower shaft than the one you wish to purchase, you may wish to order a ring a size larger than the normal size worn. Also, large stone rings may cause the shank to lift up when laid on its side on the display, slightly distorting the size measurements.

Is There a Difference Between Sizes for Men and for Women?

No: ring sizes range in a continuous scale used for both men and women.

---

Chain Selection

Our pendants are sold with a Metalsmiths Sterling™ chain with a secure lobster clasp and logo tag of quality - the price includes a chain selected to best coordinate with the pendant. For most pieces, the standard length is an 18" chain, but more petite pieces may include a 16" chain and larger pieces may include a 20" chain: you can select your preferred length for any pendant upon purchase.

As a general guideline, 16" chains are considered choker length - pendants on this length of chain tend to sit near the base of the throat: 18" is standard or classic length, and usually lets the pendant rest near the collarbone or clavicle, above the collar of most shirts. 22" - 24" chains tend to sit a little lower, but still above the chest. 28" - 36" chains usually result in the pendant resting below the bust line and make for a more dramatic statement. The actual fit will vary from person: this is only a general guide.
Care Instructions

Requires essentially no care & will retain its lustre and high polish forever.

Soapy water will remove any oil, grease and dirt.

One of our Polishing cloths will eliminate fingerprints and smudges.

Tungsten is highly resistant to scratching, however it is not scratch proof and we do not guarantee it that it will not scratch.

Can crack or break. Tungsten rings can crack or break if dropped on a hard surface (including bathroom tile) or hit against something hard. This is the same property of the metal that allows a hospital to remove the ring with a "ring cracker". Like all jewelry, we recommend removing during manual labor.
Share
View full details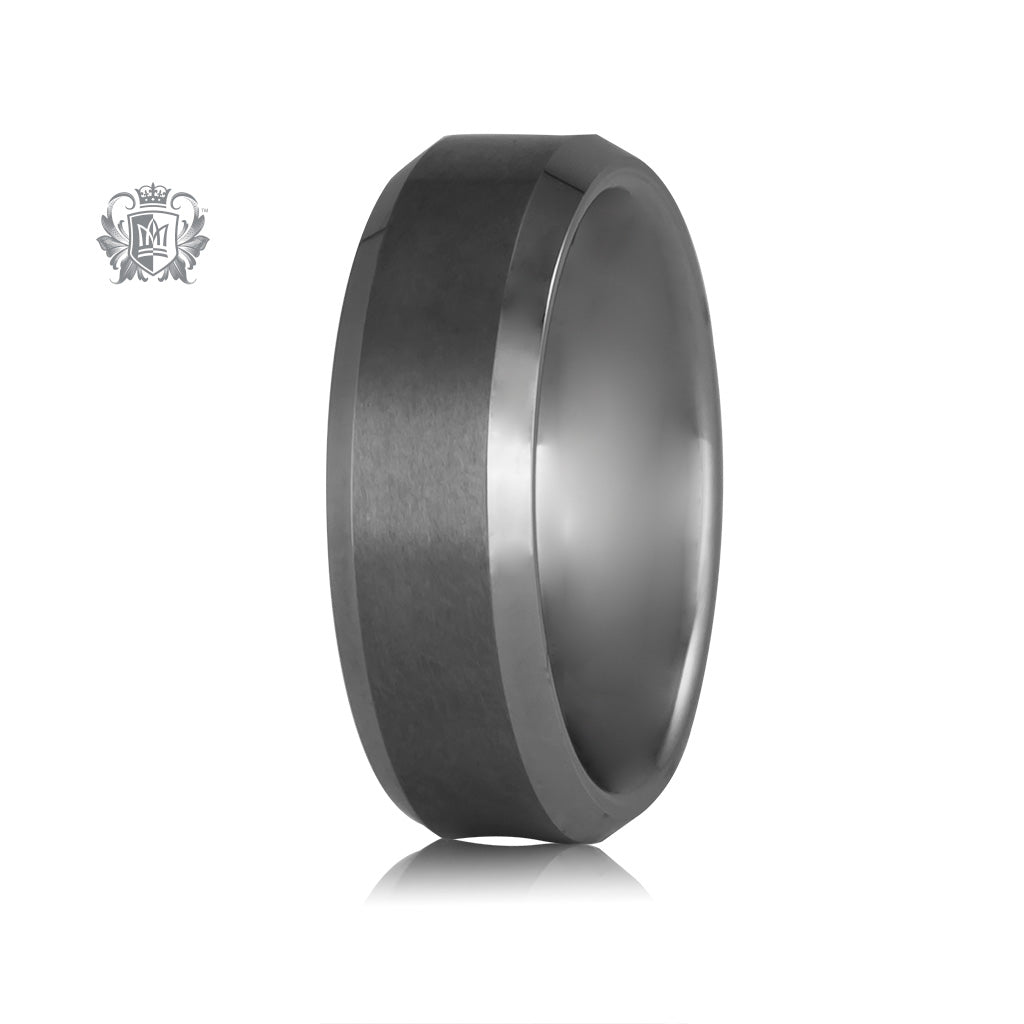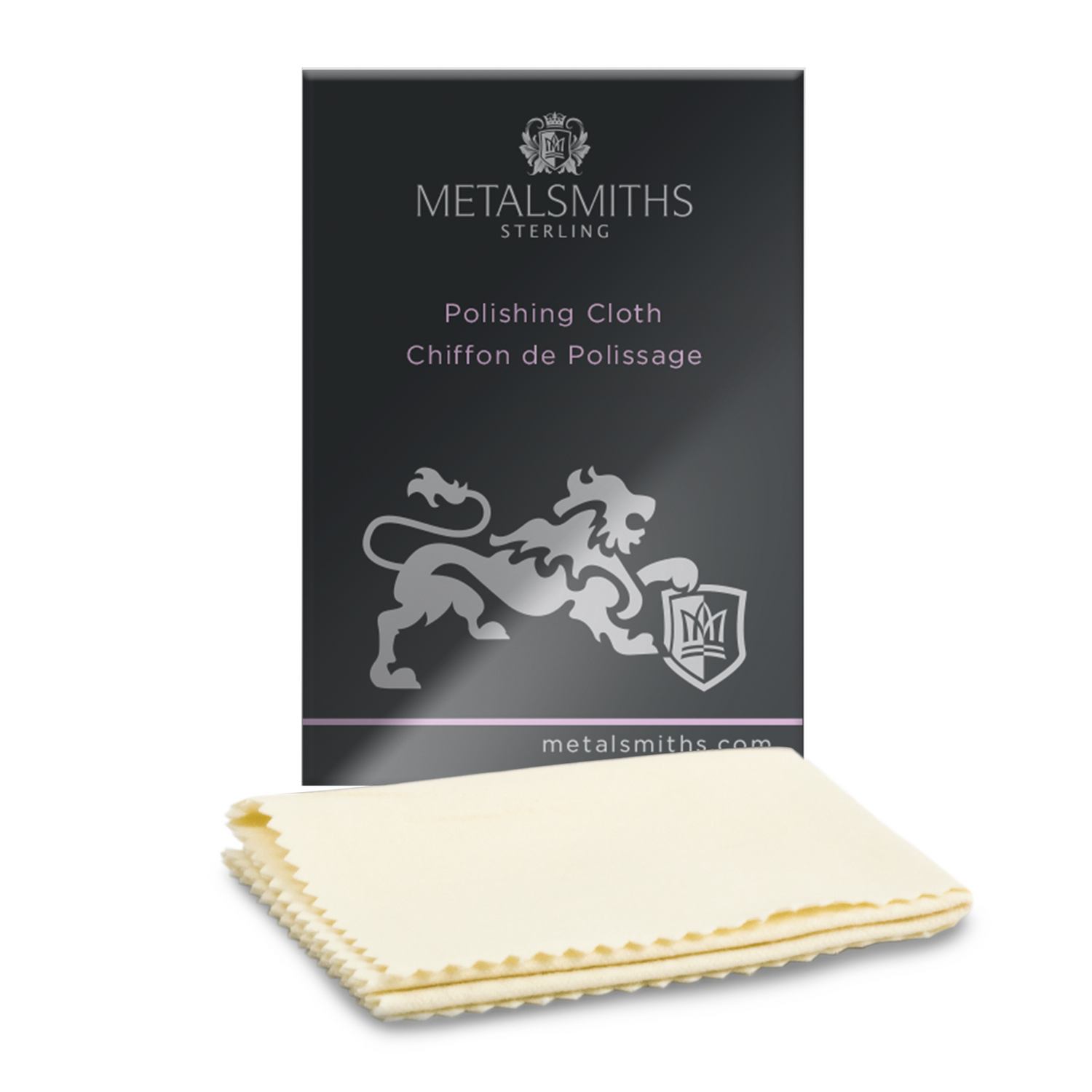 Keep Your Sterling Silver Shining
Keeping your jewelry gleaming for years is easy. At the end of the day simply wipe your jewelry with our special silver polishing cloth. This cloth is treated with an anti-tarnish agent that cleans and polishes without damaging the metal or stones. Never place your jewelry in a liquid silver dip or rinse!
Buy Now
Free Shipping

Free economy shipping is available in North America on most items. Tracking is not available on Economy Shipping.

Shipping Details

Ring Size

Please note that ring sizing is a matter of comfort, above all: finger sizes fluctuate throughout the day and with temperature.

Additional information on ring sizing is available here: we recommend you check the size of a ring you currently love to wear against our sizing. We recommend you print out the attached pdf if you need help determining ring size: we do not recommend attempting to size using a mobile device.

Tungsten

Hypoallergenic, cobalt and nickel free.

Tungsten is one of the hardest materials used for jewelry (second only to diamond), these rings are durable and make great wedding bands

Tungsten

Colours

Colours viewed on different monitors may have shade and tone differences from the actual product. Natural stones by their nature will vary in colour and pattern.

Exchange Policy

We want you to fall in love with every purchase - that's why we craft our products with the finest materials and the utmost care. But if you need to exchange an item purchased online, we offer a 30 day exchange policy with an extended Christmas exchange period.

Exchange Policy